Get your skis, snowboards and toques ready!
Get your skis, snowboards and toques ready for this winter.
Accuweather.com made the chilling prediction on Monday, saying La Nina, a phenomenon where the sea temperatures in the central and eastern Pacific Ocean are cooler than normal, is on the way.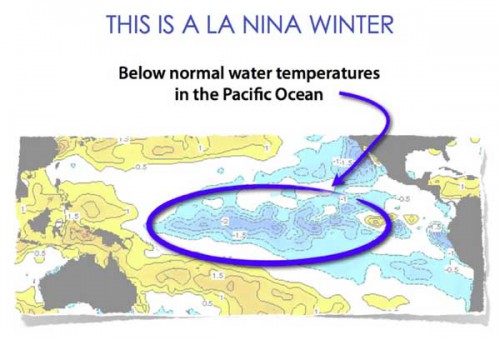 The result would be lower temperatures across Western Canada, with AccuWeather guessing it will be one of the coldest three winters in the past 20 years throughout BC.
Environment Canada was unwilling to predict a La Nina year, but the National Oceanic and Atmospheric Administration, which is part of the U.S. Department of Commerce, has also said La Nina is coming.
A La Nina in the winter of 2010-2011 produced a terrific amount of snow in BC's mountains.
Brett Anderson, the Canadian forecaster for AccuWeather, said back-to-back La Nina systems "happen, but it's not that common."
He's predicting a moderate La Nina, with colder weather patterns coming from the northwest rather than the milder, wetter west.
"We're going to have more cold outbreaks than normal in southwest B.C.," said Anderson.
Both Whistler Blackcomb and West Vancouver's Cypress Mountain are both heralding the return of La Nina in their advertising. The pattern is particularly productive for Whistler, where last season's La Nina produced a stunning 1,579 centimetres of snow or 52 feet — the second highest snow season on record. Whistler Blackcomb spokesman Peter Lonergan said La Nina is "really good news." The resort is scheduled to open November 24. "We hope it could be earlier," said Lonergan.
BC's interior resorts also posted record snow seasons. Fernie is celebrating its 50th anniversary with the installation of a new Peak Chair and they are also counting on La Nina. Fernie is set to open early December.
La Nina is dubbed as the ski resorts best girl friend-well, let the romance begin!!