The Ultimate Ski Bum Contest
A season pass at 8 ski resorts, 12 days of heli/cat skiing, accommodation from January 1st to March 31st , a rental vehicle and a $500 gas card. Sound like heaven? Well it's not a dream! If you're a shred addict, now is your chance to prove it and you could win EVERYTHING listed above!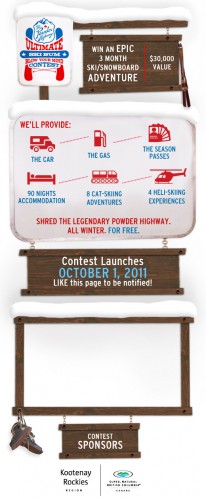 Check out the Ultimate Ski Bum Contest tab on October 1st to enter!