Official start to Season at Farnham Glacier
On September 1st as the skies cleared after a cold and wet night the mountains showed a fresh coating of snow.  While there wasn't enough snow to ski on the mountains around Fernie, this fresh snow was sure to provide excellent skiing on the local glaciers.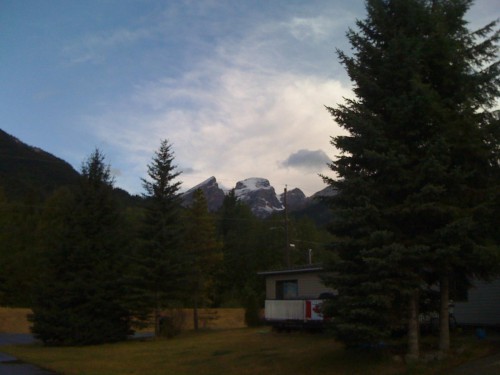 Even though numerous events were planned in Fernie for the weekend (like the Demolition Derby)  Our need for skiing won over the annual smash 'em crash 'em redneck event.  We headed off to Farham Glacier in the Purcell Mountains.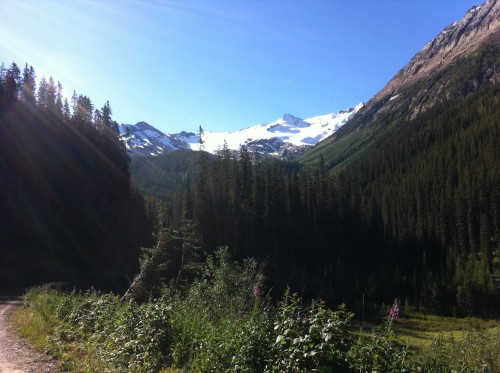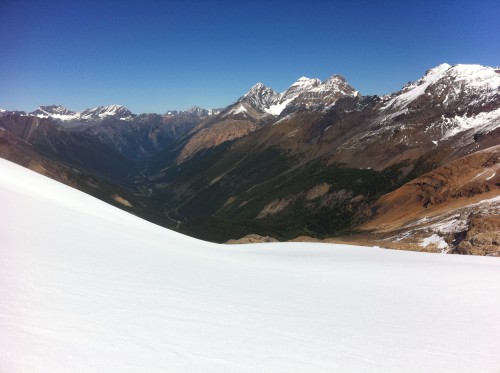 We were not disappointed.  About 10- 20cm of fresh powder snow covered the glacier.  We were in for our first official day of the 2011/2012 season (Our skiing the week before on old snow patches at Harvey Pass did not count as it was technically snow from the 2010/2011 season)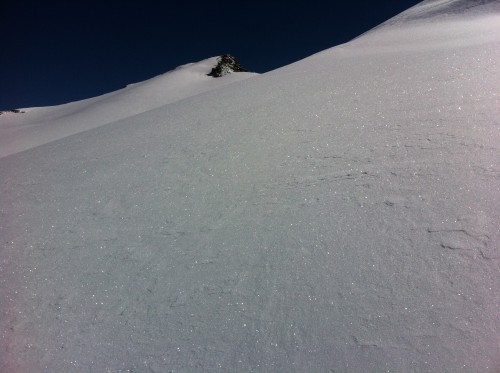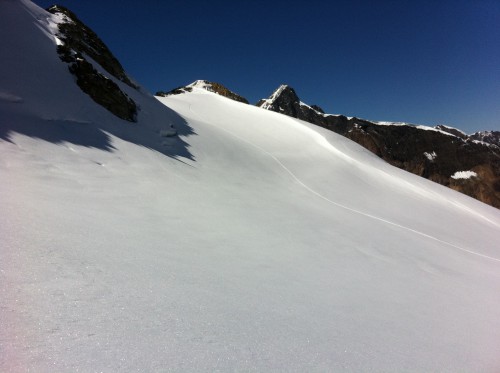 To access the really good stuff we had to boot pack straight up a very steep face!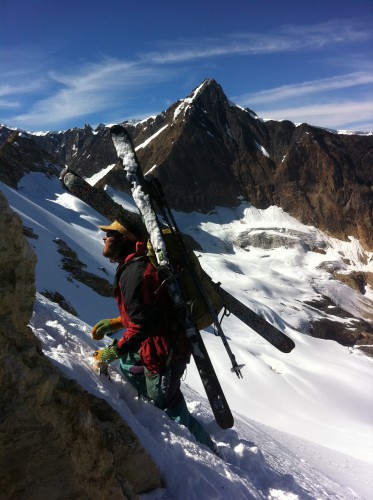 It was very worth it!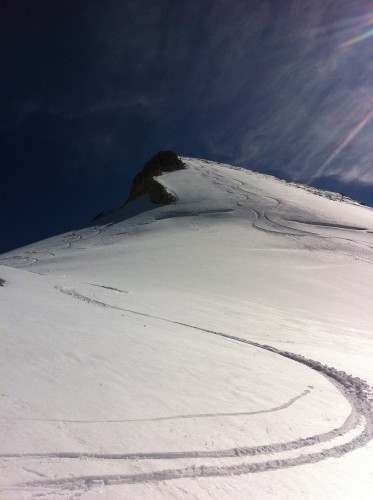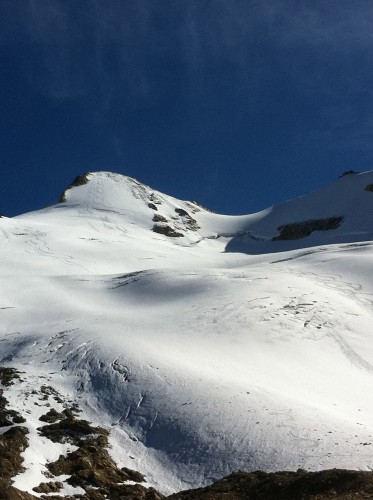 The terrain at Farnham is nothing short of amazing.  Especially for September!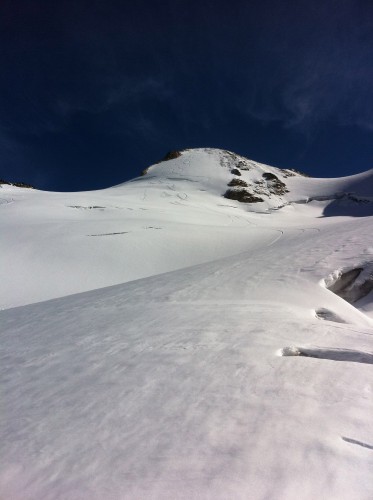 Some nice cruisy glacier turns under bluebird skies!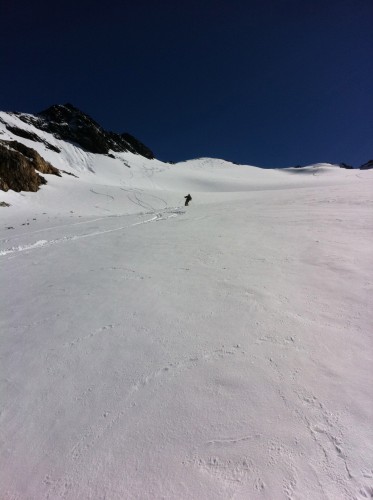 This is the area where Jumbo Glacier Resort was proposed over 20 years ago.  We sure are glad that this resort proposal has not received approval, it is much nicer to enjoy it in it's natural WILD state.  Jumbo Valley Wild FOREVER!