Great Powder Skiing Week
Cold temperatures and seemingly endless precipitation created a great week of skiing here in Western Canada. And the snowfall hit most of the Canadian powder meccas with good accumulation.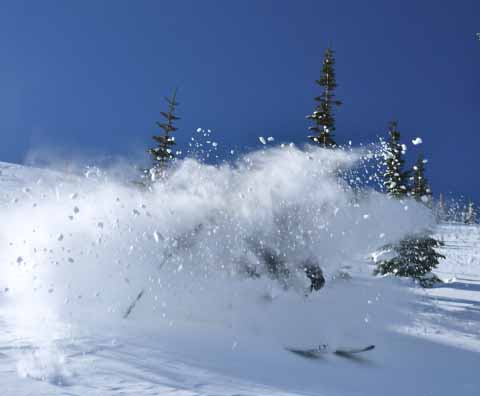 Here is an overview of where the snow fell this week:
Castle Mountain received 102 cm's in 5 days.
Fernie received 93 cm's in 5 days.
Whitewater received 83 cm's in 3 days.
Whistler received 55 cm's in 7 days.
Revelstoke received 55 cm's in 7 days.
Rossland received 35 cm's in 7 days.
Lake Louise received 19 cm's in 7 days.
Regardless of where you were this week the snow gods delivered! The Southeastern corner obviously has received the most snow, Castle, Fernie and Whitewater with about 1 meter each, had awesome powder skiing.
I can personally only refer to Fernie where the powder has been epic. Tales from locals of skiing their favourite runs having the deepest snow in years resonated throughout the ski community. Faceshots were abound!
The shoveling that accompanies one meter of snow is lots of work but I'll take it any week. Here is an image from Caron Pass enroute to Kirkwood CA ski area, I'm happy my driveway does not look like this!