The Yurt
We heard word of a yurt on Mt. Patrick in the Purcells behind Kimberley that had some good touring terrain.  At 1900m the yurt looked like a perfect place to head up and out of the warm weather the other week.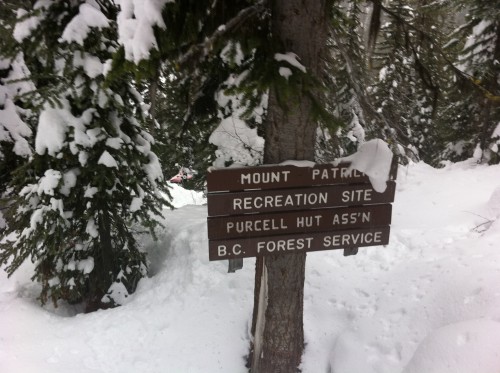 After a quick google earth reconnaissance we were on our way across the trench to head to the Mt. Patrick Yurt.  Upon our arrival in Kimberley we had a quick chat with a local who seemed perplexed when we mentioned the Mt. Patrick Yurt.  Eventually it was found that it is only referred to as "The Yurt" in Kimberley.
A short drive up the St. Mary's Valley to the end of the plowed road we switched transportation modes to snowmobiles and continued up the valley.  As we made our way up the valley the big peaks of the purcells started to appear.  A welcome sight as the snow conditions were less than ideal in the lower valley.
A small branch road appeared and we guessed this must be the route up to the yurt.  Up, up, up a rather technical mountain road for our skiers on snowmobiles skills.  Then "The Yurt" appeared.  Buried in over a meter of snow it seemed we were the first people here this season.  It soon became apparent that we weren't the first of the season, but only the second group of 2011 at the end of January!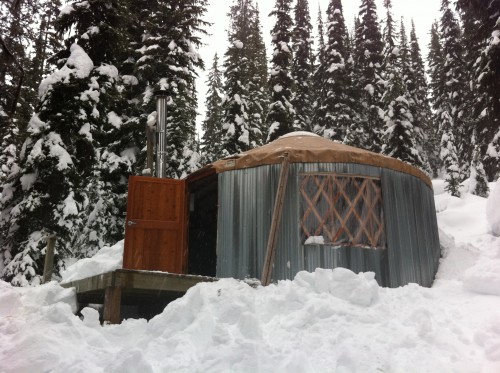 We continued up to the end of the snowmobile passable road and switched to our skins and ascended the steep ridge for a view of the amazing purcell terrain and a quick ski through the trees back to the yurt.  The real skiing would happen the next day.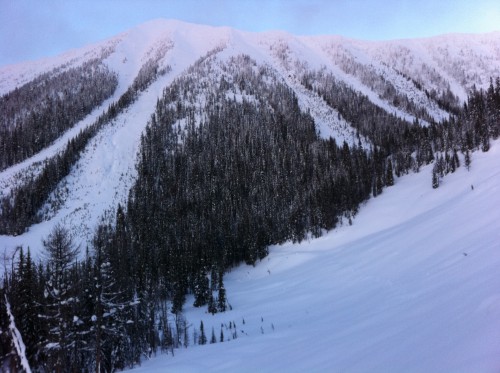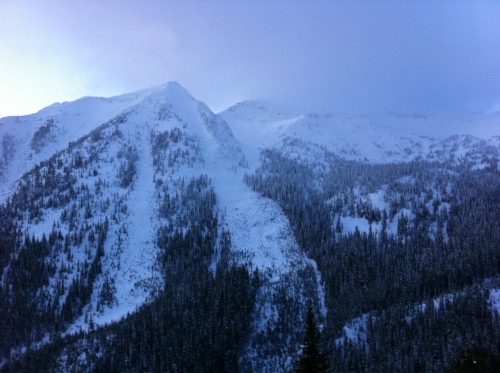 The yurt is well equipped with a propane stove and lantern, kitchen supplies, sleeping mats and a small Jotul stove to keep it toasty and melt off the snowpack burden the yurt had accumulated since its last visit.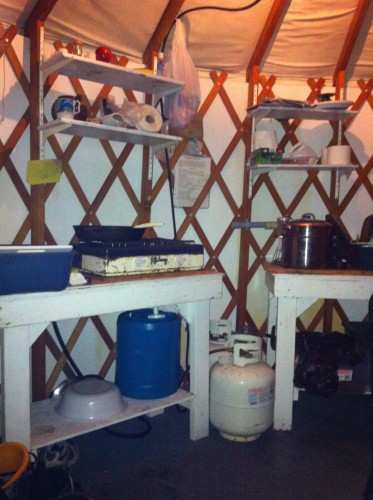 The next morning we awoke to light flurries and reduced visibility.
We dug a pit and found nearly a 2.5 meter snowpack!  The purcell snowpack was very consistent and consolidated a stark contrast to that of the rockies with its complex layers and crusts.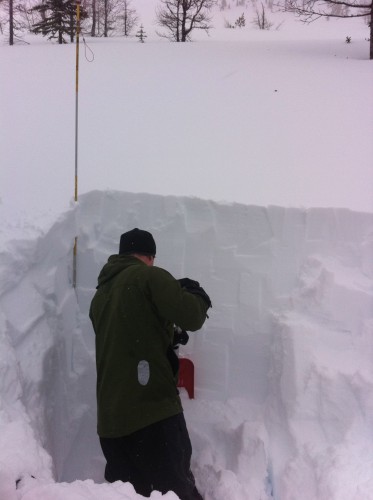 With limited visibility we were confined to the gladed tree runs, they did not disappoint.  Beautiful steep gladed terrain, pillow lines, a few small drops. Very nice!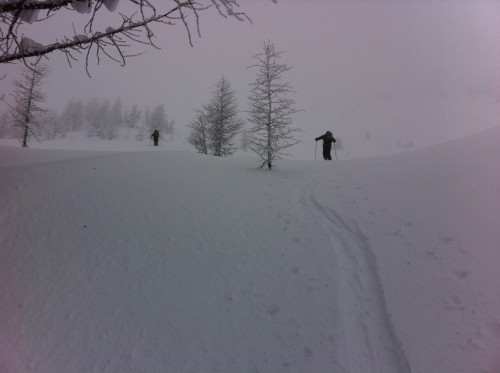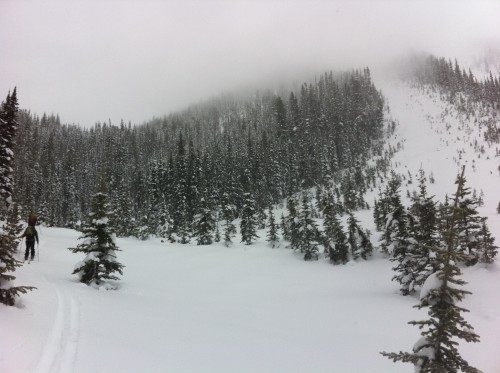 We will be back to "The Yurt" again to see if we can find some of the blower and bluebird which was described so often by other yurt goers in the yurt log book.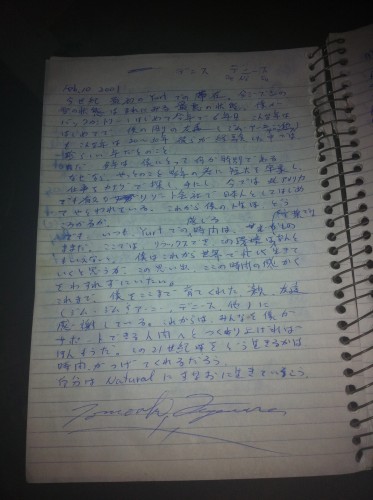 A big thank you to the Purcell Hut Association for their upkeep of this great backcountry shelter!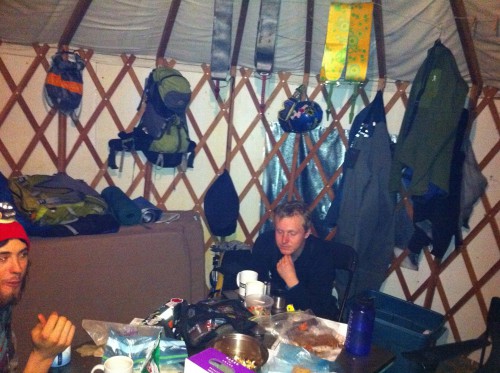 Henry, Alex and Ryland
Fernie