Northern Escape Boasts 100% Skier Days
That's right, 100% skier days with no down time. It's a lofty claim, but they have skied everyday of the winter thus far and that includes doing turns right through one of the biggest storms BC has seen in many years. It snowed more than 2m over the course of that week and they were enjoying the snow at it's very deepest everyday.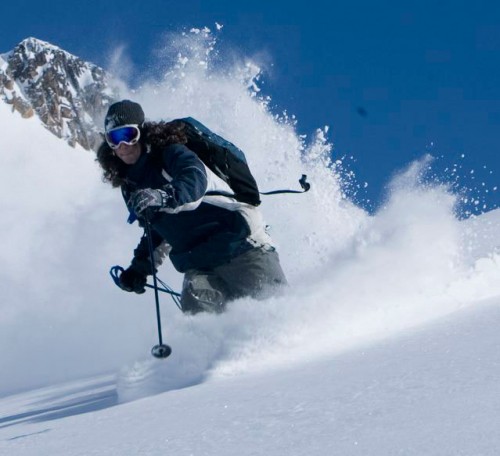 How many of you have sat in a heli lodge all day waiting for the weather to clear. You are probably questioning how they achieved this amazing status. The answer is snowcats, those amazing machines that do not fly, that crawl up a bowl and drop skiers in protected treed runs.
Yes they love their snowcats and yesterday was a perfect example of why their snowcat back-up worked. They went out as the storm approached, heli-skied six runs before it was simply snowing too hard to fly any longer and at the bottom of the next run the snowcat picked everybody up and they skied the rest of the day uninterrupted. It snowed 30 cm's over the day and the skiing was spectacular.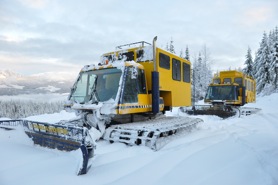 There's very few places that guarantee you'll ski everyday, but they do and they now have the stats to prove it! For that one big ski trip of the year, why take the chance anywhere without a snowcat backup?