Big Snow In Revelstoke and Kicking Horse
It's PUKING in Revelskoke and Kicking Horse! The snow storm stayed North and delivered the biggest dump of the season. The northern resorts have had less snow that the Coastal and Southern BC resorts, so this snow is very welcome.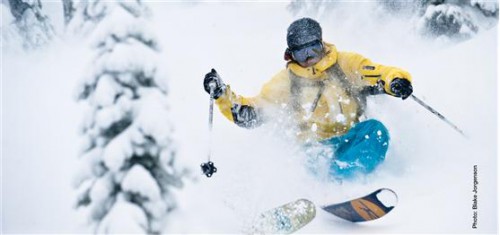 Here is Revy's snow report for today: Lots of change in the ski area snowpack in the last 24 hours with over 30cms of storm snow and moderate winds veering from SE to SW with a gradual warmup. This is a recipe for widespread slab avalanches on northerly aspects. Greeley Bowl, Upper Powder Assault, Drop In, and Sub Peak Hiking Track will likely be closed all day as the storm is expected to keep on raging through today and tonight. Extensive Avalanche Control using explosives will be happening this AM. Please Respect all Avalanche Closures. Enjoy Another Epic REVY POW DAY!