Northern Escape Heli Skiing Launches SnowCats!
Northern Escape Heli-Skiing launched their back up snowcat population this weekend with great success.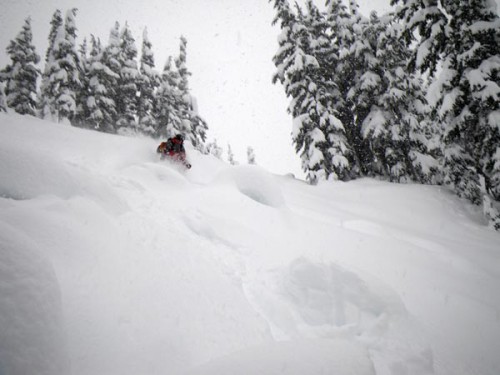 Late last summer NEH purchased two snowcats and worked hard all fall to open their long-awaited snowcat area. The work included clearing trails, building roads and an operations hut at the base of the area. "The skiable acreage is larger that most snowcat operations and we are using it only as a backup", said Ted Allsopp, Co-owner and powder addict. "You know we're renowned for the deepest snow on the planet and all that fluffy stuff doesn't fall from blue skies… Now with our snowcat back up, you'll be enjoying what you came for, great skiing, every day – we guarantee it!"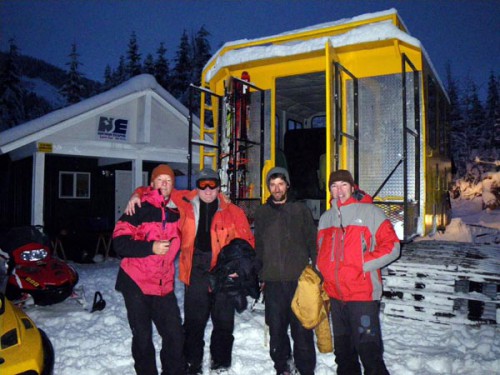 A large part of the powder guarantee will esteem from the new Operations Manager, Clair Israelson.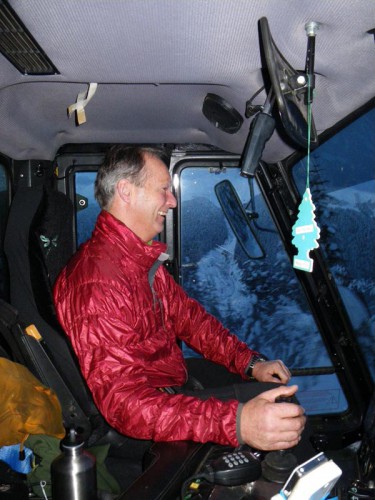 Clair's career in the mountains started in the 1970's when he was hired by Canada's National Parks Service because of his passion for climbing and skiing.  Assigned to the avalanche control and mountain rescue programs, his twenty six years with National Parks turned into a love affair with the mountains.  In 1981 he received his mountain guide certification and began guiding heli-skiing, ski touring, mountaineering and high altitude expeditions on his time off from National Parks.  Through the 1980's and 90's Clair was also active as an instructor and examiner for the Association of Canadian Mountain Guides and the Canadian Avalanche Association.  Clair left National Parks in 1996 to work as a mountain safety consultant in Canada and the USA.  In 2000 he took the position of Executive Director for the Canadian Avalanche Association, where he worked until the spring of 2009.  Clair's one condition for taking that job?  Time off to guide heli-skiing each winter!
Clair says "Guiding heli-skiing is more than my passion, its oxygen for my life.  The past thirty five years working in the mountains has been an incredible adventure, and guiding here at Northern Escape is the best job of all, exploring these fantastic wild mountains with interesting people from all over the world!  Let's have some fun together!"
And it's Deeper up there! Their location in the remote Northwest offers the perfect combination of climates for deep dry powder. The moist coastal flow is influenced by our northerly latitudes which cools all that Pacific moisture into our perfect champagne powder.They enjoy one of the deepest and most reliable snowpacks on earth.
So why wait until next year, book your guaranteed great skiing trip soon!