Castle Mountain Opening Day!
I was one of the fortunate to have skied at Castle Mountain on opening day! Over 130 cm of snow has fallen the week prior and lots of deep deposits were to be found in the trees.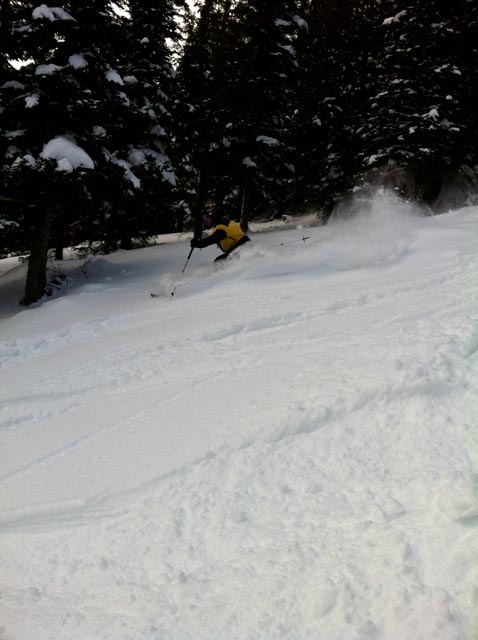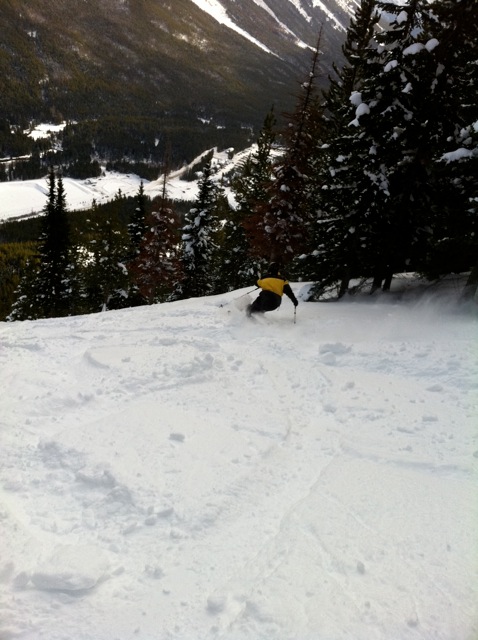 My good friends Rocky Moise and Reto Barrington joined me and we also hooked up with John Hromyk, another old-boy racer. His son Jordan is in Castle's Mountain Freestyle Club and John has become a weekender. We skied untracked run until last lift and then proceeded to Castle's very real aprés ski bar, the T-Bar Pub and Grill.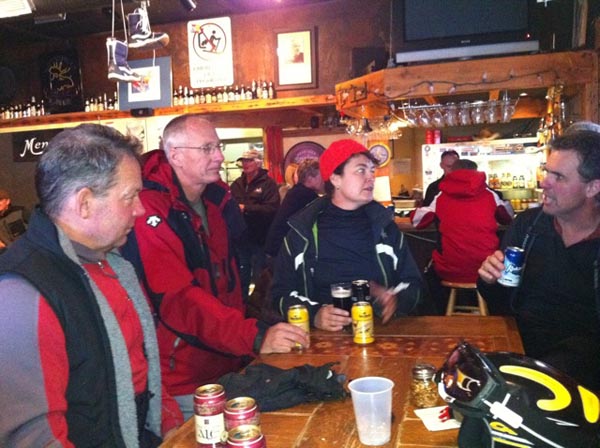 Castle Mountain has over 3500 of skiable acres, two mountains, 78 trails, 8 alpine bowls, 6 lifts and 3 terrain parks. With a summit of 7463 feet … so high you can see into British Columbia's back yard, less that a kilometre away.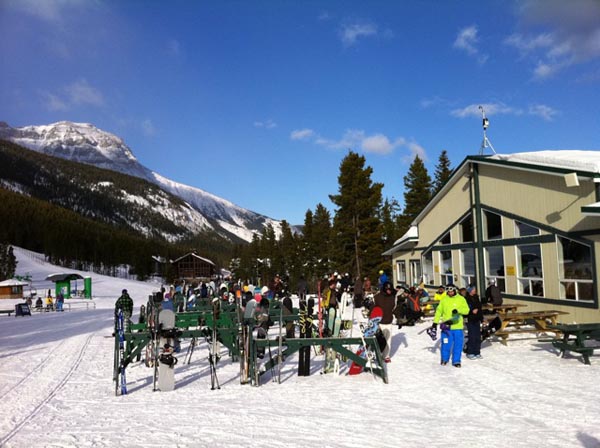 The numbers speak for themselves, you have to ski there to appreciate the slow pace and old school family atmosphere. The jet setters and need-to-be-seen won't be spotted at Castle, they are generally ski in Banff or Fernie. The skiing is real and real steep. Expect great glades, awesome chutes and no crowds!
New last season was Castle's Powder Stagecoach. This is the only Cat Skiing operation in Alberta and, one of the few resort based Cat Skiing operations in western North America. Castle's lift assisted Powder Stagecoach will take you up Haig Mountain to ski wide bowls and gladed chutes.
Castle Mountain is a must visit on its own or when traveling on the Powder Highway. As Warren would say, "if you don't do it this year you'll be one year older when you do".
To read more about Castle click here.