Golden Alpine Holidays Open Early
La Niña means "The Little Girl." La Niña is sometimes called El Viejo (Old Man), anti-El Niño, or simply "a cold event" or "a cold episode".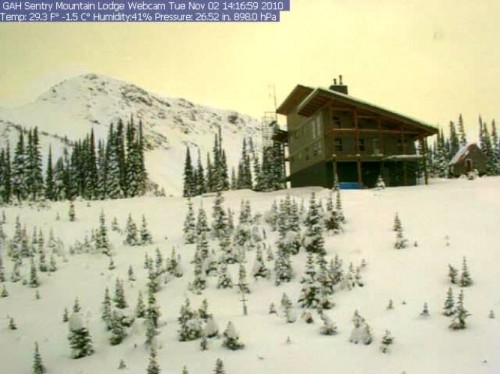 Whatever you want to call it it's here and dumping copious amounts of snow in the Northern Selkirk Mountain Range of British Columbia and it's the main reason GAH is open for business one week earlier than normal.

Early Season Powder Fiends can now get their early season shred fix with super low prices of $1595/person Fully Guided/Catered Packages.
Self Catered/Self Guided individuals can enjoy legendary Pow for as little as $90pp per day!!