Epic riding conditions continue in B.C.'s South Coast Mountains
Mr. Coffee, Chris Ankeny and J Foon ventured into Valley X on a questionable weather day only to find cold blower pow,stable snow and way epic riding. Being closer to the Eastern side of the range and Lillooet this side of the Duffy ( that's the only clue I'm allowed to give on X's actual location) can sometimes bring visibility when everything else is Milkbird. Operating in a big blue doughnut hole all day we were able to tee off on the plethora of true Big Mountain lines in X and it's equally impressive neighbor Valley Y.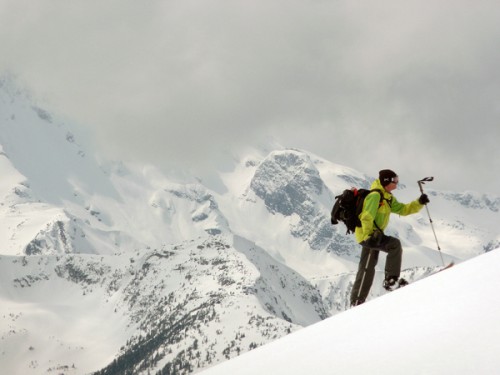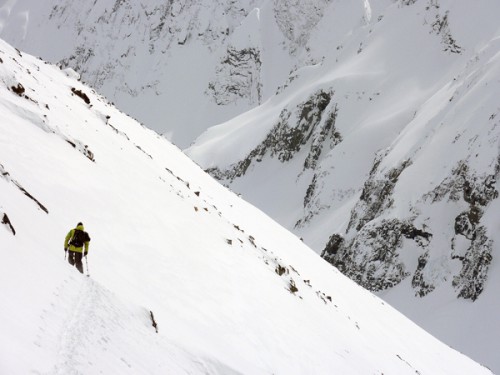 "The Horn" of Valley Y. We've been drooling over riding this for a couple years. Today would be the day.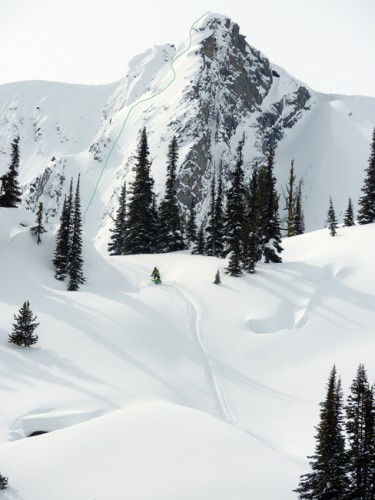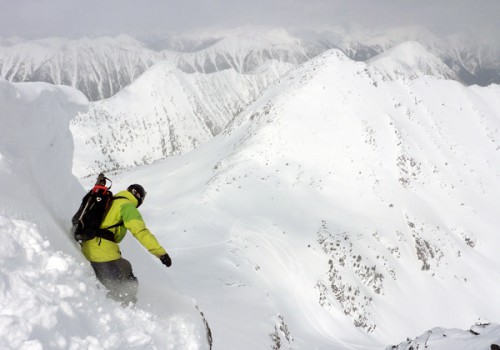 Chris dropping in on the crazy perched ribbon of snow atop "The Horn"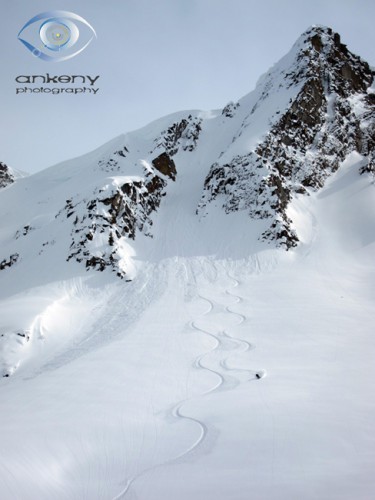 Johnny riding out the bottom of "The Horn"
"The Horn qualifies for what we call a Gretzky. That's when we're 99% sure this a first descent. From the bottom we always thought it would one of those lines that turn out to be straight forward and not that rowdy once we were looking down it. That wasn't the case as it proved to be every bit as gaunch soiling as it looked from the bottom.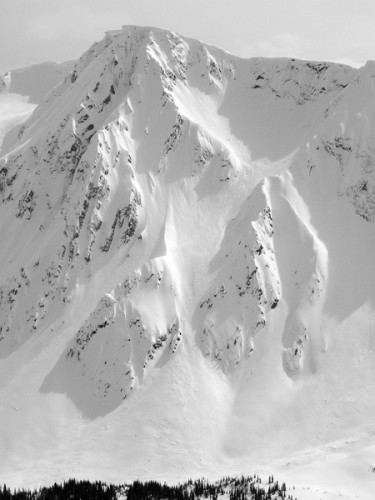 The next line to drool over, Valley Z's Zedzilla!
This was an alltime day. As good as any Big Mountain riding day you could have anywhere. So all you duel sport shredders let go of those handle bars and keep riding Pow!
IT AINT OVER YET!
From Foon Blog